Training the next generation of regulatory science researchers
This fellowship program draws individuals of diverse experiences who are passionate about using novel applications of regulatory science to improve the process of getting better drugs or devices to patients more efficiently. Fellows develop research projects that generate guidance or proof of concept pilots to support a more effective framework for enabling therapeutic innovation, drug safety, and evaluation.
This is a full-time fellowship based at Harvard Medical School. Fellows are required to release their research into the public domain, which may include journal publications, whitepapers, software tools, and others. Our fellows also participate in events to further their regulatory science education through presentations, workshops, and discussion groups with their peers, and are expected to present their research and findings to the regulatory science community and at national meetings.
Who
This program is open to individuals at different careers stages from new graduates to mid-career faculty, industry scientists, and other practitioners recruited from universities, academic medical centers, industry, nonprofit organizations, and government agencies.
Applying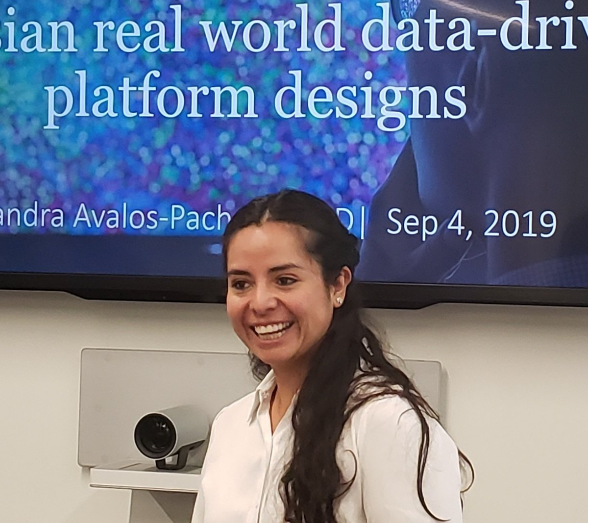 Fellows are nominated by a Harvard-MIT Center for Regulatory Science (CRS) faculty member, and the application is submitted to the CRS Fellowship Committee for consideration. The application includes the candidate's CV, a written statement from the candidate, and a project description jointly developed between the candidate and mentor(s).
For more information, contact the fellowship director Dr. Florence Bourgeois at florence_bourgeois@hms.harvard.edu.
Open Positions
We are pleased to announce that we are recruiting for a new postdoctoral fellow in the CRS Regulatory Science Fellowship Program. This fellow will work with a multidisciplinary team to develop and evaluate novel computational methods supporting automated detection of drug-drug interactions in large and disparate healthcare datasets. Learn more here